How We Tested
We recommend these products based on an intensive research process that's designed to cut through the noise and find the top products in this space. Guided by experts, we spend hours looking into the factors that matter, to bring you these selections.
Click here for testing insights >

13
Models
Considered

301
Consumers
Consulted

42
Hours
Researched
Buying guide for
7 of the Best Office Chairs Under $300
Looking for the best office chair under $300? You came to the right place. Since you made it here, you are likely on the prowl for a mid-to-high-end office chair that offers all the benefits of modern ergonomic design, but still comes in under that 300 dollar price point. Which is still a big purchase for a chair. And, luckily, there are tons of great chairs under $300.
That being said, it's important to do your research and understand your options. That's why we're here.
We spend countless hours just researching and reviewing office chairs. And in this post, we've laid out our current top picks under $300.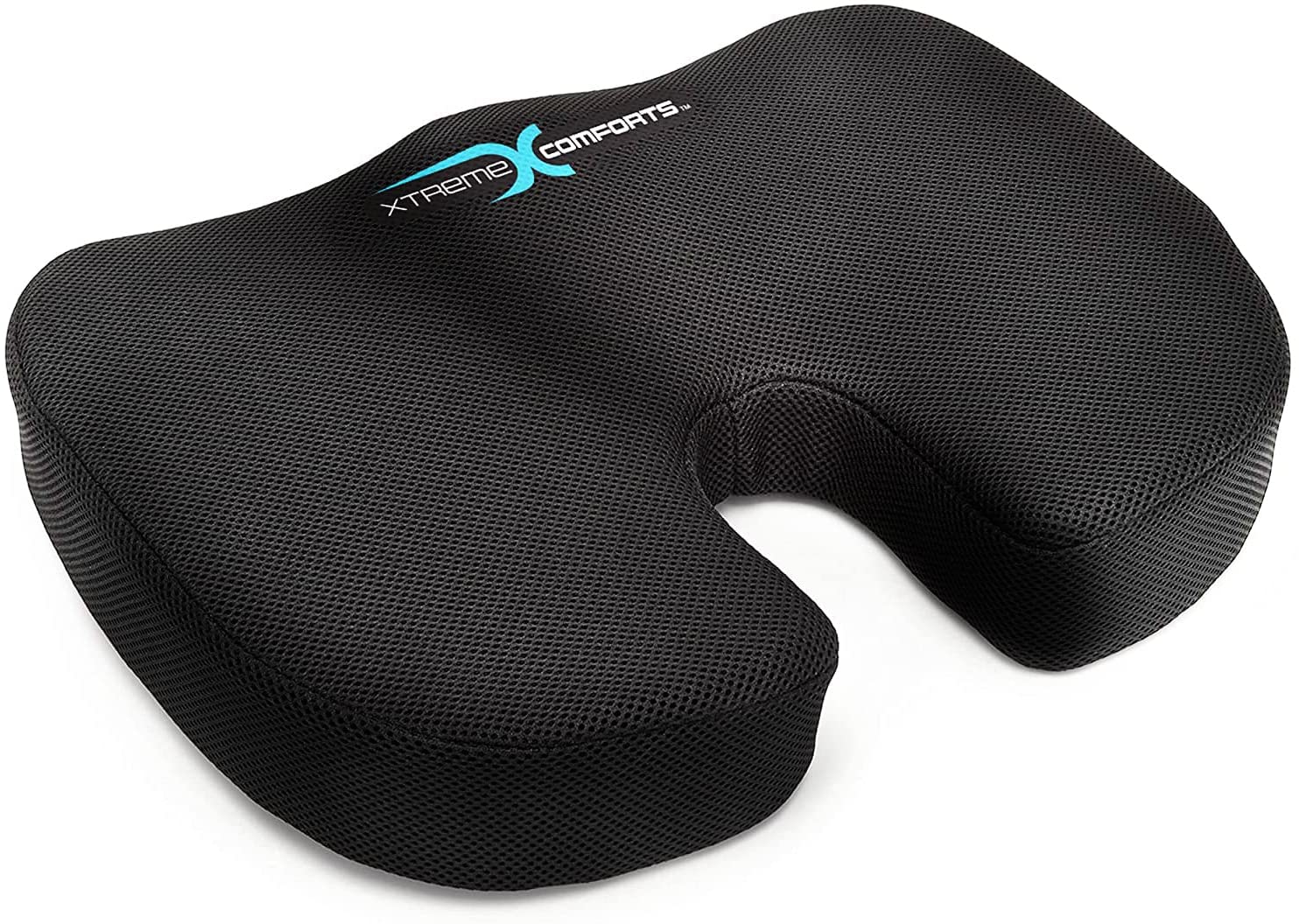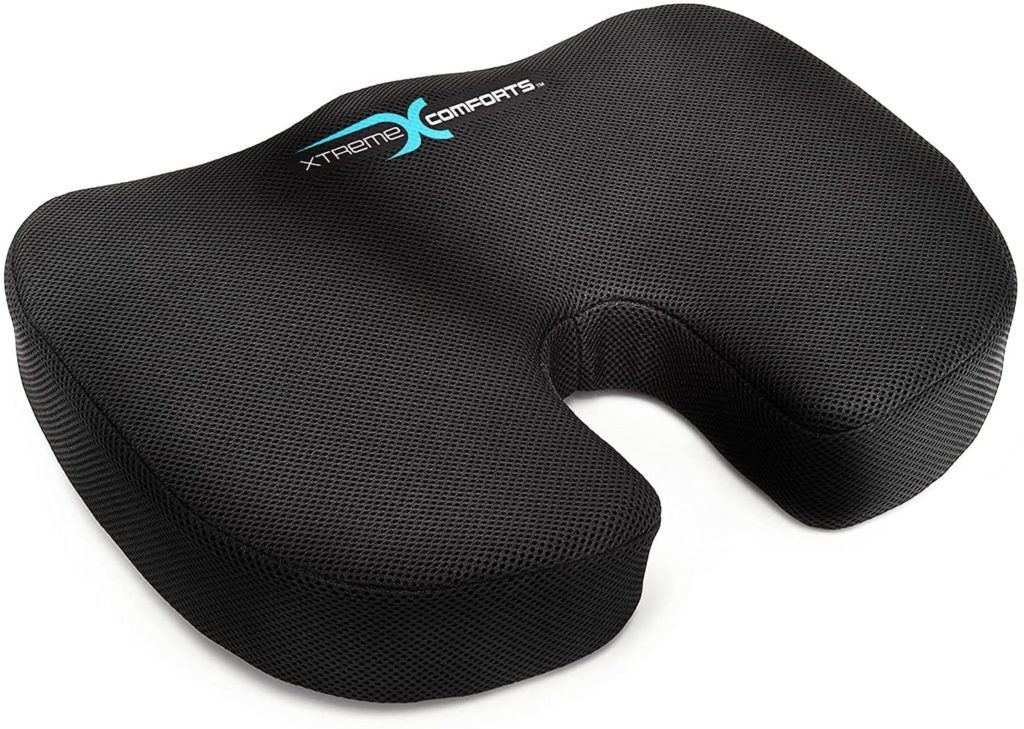 The Most Affordable Chair Upgrade
Make any chair instantly more comfortable with this affordable seat cushion from Xtreme Comforts. This chair cushion doesn't just promote lumbar support & relief, tailbone, and posterior discomfort – it also promotes a stronger seated posture.
Top Office Chairs for Under $300
These chairs cover a range of styles, from ergonomic mesh task chairs to larger executive style chairs.
Keep on reading to learn about the details, specifications, and features of each chair, including the pros and cons.
We'll conclude with a handy little buyer's guide about how to select a suitable office chair for less than $300, with exactly what you should look for when conducting your own product research.
Let's get started.
This chair comes in just under the $300 dollar price point (as of this writing) and provides the range of control and long-term comfort you would expect as you creep up into the next price bracket.
So, while you're not getting the brand name mark-up or soup-to-nuts ergonomic features you would find with, for instance, a Herman Miller Aeron, you do get a nice bang for your buck.
In looking at the key features, let's start with the mesh material.
This chair has cool, breathable mesh from top to bottom. Literally. The headrest, backrest, and seat are all made from high-quality breathable mesh.
If you like mesh – and we know some people still prefer genuine leather, bonded leather, or faux leather – this is a big plus.
It means that the chair will serve you well over long sessions of sitting, even in hotter temps.
Next, the Gabrylly ergonomic office chair has the typical adjustability options you would expect in any standard ergonomic task chair, plus a couple of other settings we appreciate.
For one, the headrest is height and tilt adjustable. Then you have the tilting backrest, with a range of 90 to 120 degrees of recline. It also has a tension control knob to control the flex of the tilt.
But what we really love are the foldable armrests.
While you can change the height of the armrests, which is typical with a standard ergonomic task chair, you can also fold them up so they're completely out of the way. This comes in handy when you need to move around a bunch (even for gaming) or roll up close to your desk.
And you can rotate the armrests within a range of 45 degrees for additional customization.
A couple of other things to note: This chair comes with quiet PU casters, which are ideal for hard flooring surfaces (i.e. hardwoods). And it has a very solid and durable five-star base.
Coupled with the modern design and ergonomic contours, this chair is at the top of our list when it comes to a great office chair for just below $300.
Pros
All-around comfort, durability, and adjustability for extended periods of time at the desk
Nice modern looks and full mesh material
Foldable and rotating armrests for additional room
Relatively easy assembly (estimated 20 mins)
Cons
Weight capacity is 280 lbs. While this is suitable for a wide range of buyers, it does not fit the criteria of a big and tall chair. While this chair is roomy and the specs would suggest that it is perfect for larger customers, please keep in mind that the weight capacity is less than a typically big and tall chair would support.
No products found.
---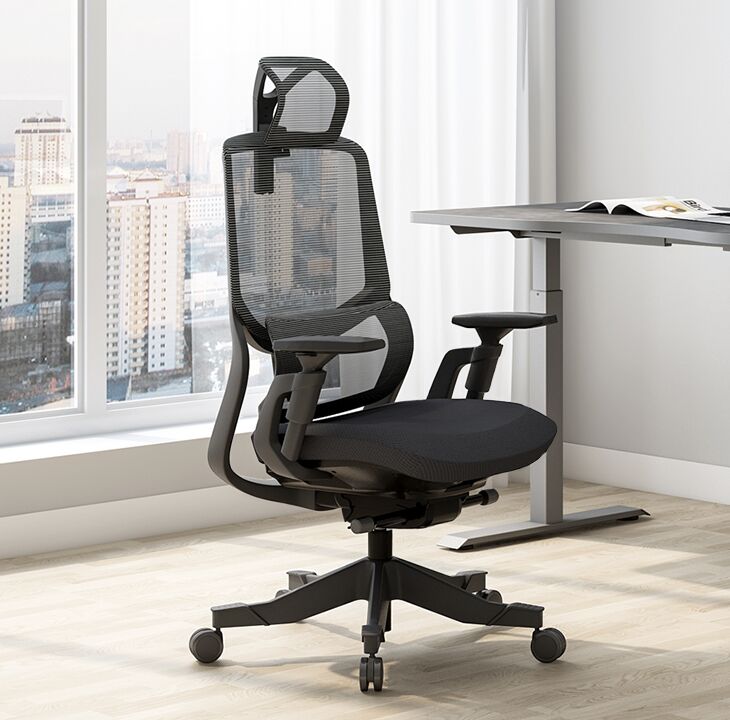 A newcomer to our list, we were really impressed by the array of ergonomic benefits and high-end design elements that come with the Soutien chair, all for less than $300.
This chair from FlexiSpot, a leading brand in both the standing desk and ergonomic seating market, has quickly become a favorite among home office workers due to the full range of adjustability options, unique independent lumbar support system, and overall comfort of the mesh and fabric materials.
The standout features on this one include the 3D lumbar support piece that's height-adjustable, an integrated headrest for additional support, a tall and breathable mesh backrest, and unique adjustment options like depth control and a 45° lounge tilt.

Soutien Ergonomic Office Chair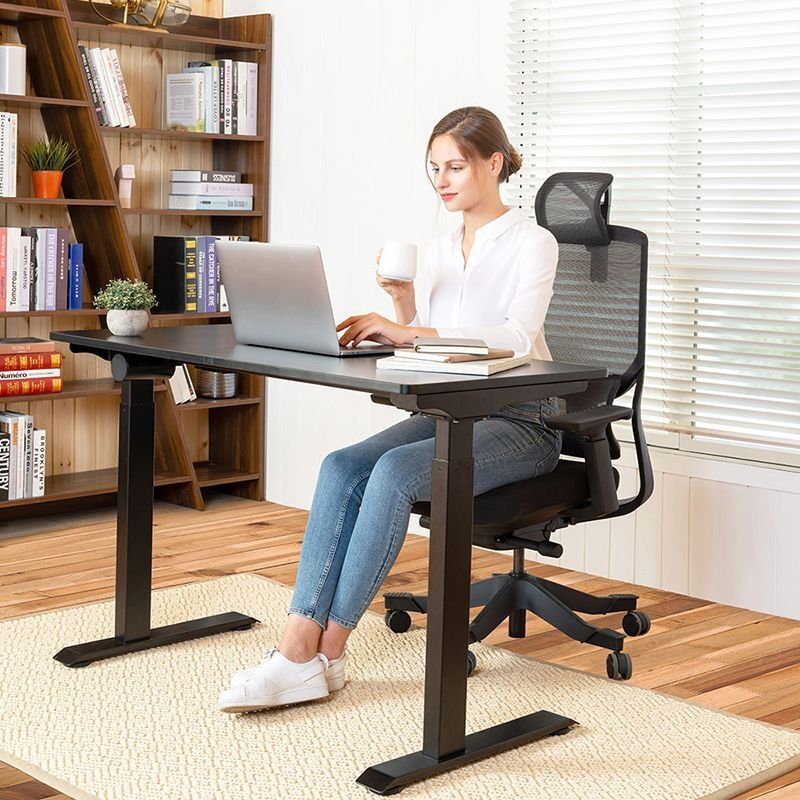 The Soutien also comes with 4D fully adjustable armrests – height, width, pivot angle, and depth – as well as a soft, molded foam and fabric upholstered seat.
If you want something that's easy to customize and comfortable for those 8+ hour workdays, this is a great choice. And, again, at this price point, we think it's one of the best options out there.
Some customers did have a little trouble with assembly. And, as is often the case, this was because it takes some force to pop the casters into the base. Plus, there are a few steps involved.
However, overall, assembling the Soutien is simple, with the basic progression of attaching the casters, base, armrests, and backrest. All screws and tools are provided, and the total assembly time should be about 15 minutes.
Another benefit is that you can get this chair directly from FlexiSpot, which gives you the assurance of their 5-year warranty, fast shipping times, and top-notch customer service, along with discounts and financing options available via their website. This chair also comes in a lighter gray option as well.
Pros
Comfortable and adjustable lumbar support
Breathable mesh on backrest and headrest
4D adjustable armrests, seat depth control, recline adjustment with tilt tension (all the ergonomic adjustments you could ask for)
Modern design with sturdy frame and support
Cons
Some customers have trouble popping the casters in during assembly
Best for those who want lumbar support versus a flat back design
---
Sihoo is a Chinese-based company that makes ergonomically designed office chairs. Their M-series office chairs offer a full range of adjustable settings and modern styling at a reasonable price point.
For example, the Sihoo Ergonomics (M-18 model) is an office chair that just looks like it should be in a more expensive category. Plus, it has the features you would expect from a high-end chair.
As for ergonomics, it's the primary focus of this chair (hence the name). Starting with a multi-rotational headrest with adjustable height, angle, and spin, and down to a height and depth adjustable lumbar support area.
The recline range on this chair is from 90 to 120 degrees with a locking tilt and a tension adjustment knob. So, you can lock the chair at your desired recline angle or adjust the tension to control the resistance when rocking back and forth.
This is a cool feature that we would expect to find in even the highest-end ergonomic task chairs.
Other nice features on the Sihoo include multi-surface PU casters for a variety of floor surfaces, a stylish and sturdy 5-star base made from aluminum, and a densely padded W-shaped seat with cotton fabric coupled with a modern mesh backrest.
You get all of this for under 300, which is a whole lot at this price point (although definitely check current prices). We like this chair so much we've also included it in our updated list of the best ergonomic office chairs for 2021.
Pros
Full range of adjustable settings, including adjustable lumbar support and headrest and tilt locking backrest
Nice modern styling and ergonomic shapes
Sturdy and attractive aluminum base
Available in black, gray, and orange
Comes with a 1-year warranty
Cons
Doesn't have a seat pan-tilt mechanism
Learn more: Read our full review of the SIHOO ergonomic office chair model.
No products found.
---
The Clatina 247 is a minimal and stylish office chair with modern looks.
At first, it might not look like this chair has as many adjustable features or bells and whistles as other sub-300 dollar chairs on this list. But there's more to this chair than meets the eye.
In fact, this is one of our favorite all-purpose high-back task chairs. Here's why.
The Clatina 247 Mesh-1 is really designed for putting in long hours at the desk. Hence the name "247".
It really is a so-called 24-hour office chair.
To earn this distinction, the Clatina offers a nice selection of ergonomic features that facilitate healthy postural positions and overall supportive comfort, including a seat that is both depth and height-adjustable, height-adjustable lumbar support (to pinpoint that specific region), and fully adjustable armrests with height, width and angle controls.
Also, the Clatina 247 has a tilt range of 45 degrees (from 90 – 135), which is the broadest tilt range on this list.
For a somewhat minimalist design, this chair also has a higher weight capacity than you would expect, at a max limit of 275 lbs.
With a high backrest and wide seat dimensions (with a depth adjustment of 3.15 inches), this chair would satisfy many buyers in the big and tall category.
The Clatina also has nice high-density foam padding for the seat, combined with durable and breathable mesh for the seat-back.
We find that the cushion and mesh combination typically works well for 24-hour style office chairs.
While we love the looks and subtle ergonomic features of this chair, there are some design issues to be aware of. First, there is no headrest.
While the high seat-back almost makes up for this, many customers would like the option to have better neck support, especially if we're talking about extended periods of time at the desk.
If this is a concern, you can actually buy a separate headrest attachment for this chair that is both height and angle adjustable.
No tools are necessary to install.
Pros
Great modern style chair with ergonomic features built-in
Sturdy steel 5-star base
High-density foam cushioning
45-degree tilt range with tension control
Cons
Some buyers have reported defective products. This is always a risk when purchasing online. While this isn't a strike against the overall build quality of the chair, it does indicate that you should do your due diligence before purchasing
No warranty information is readily available
No products found.
---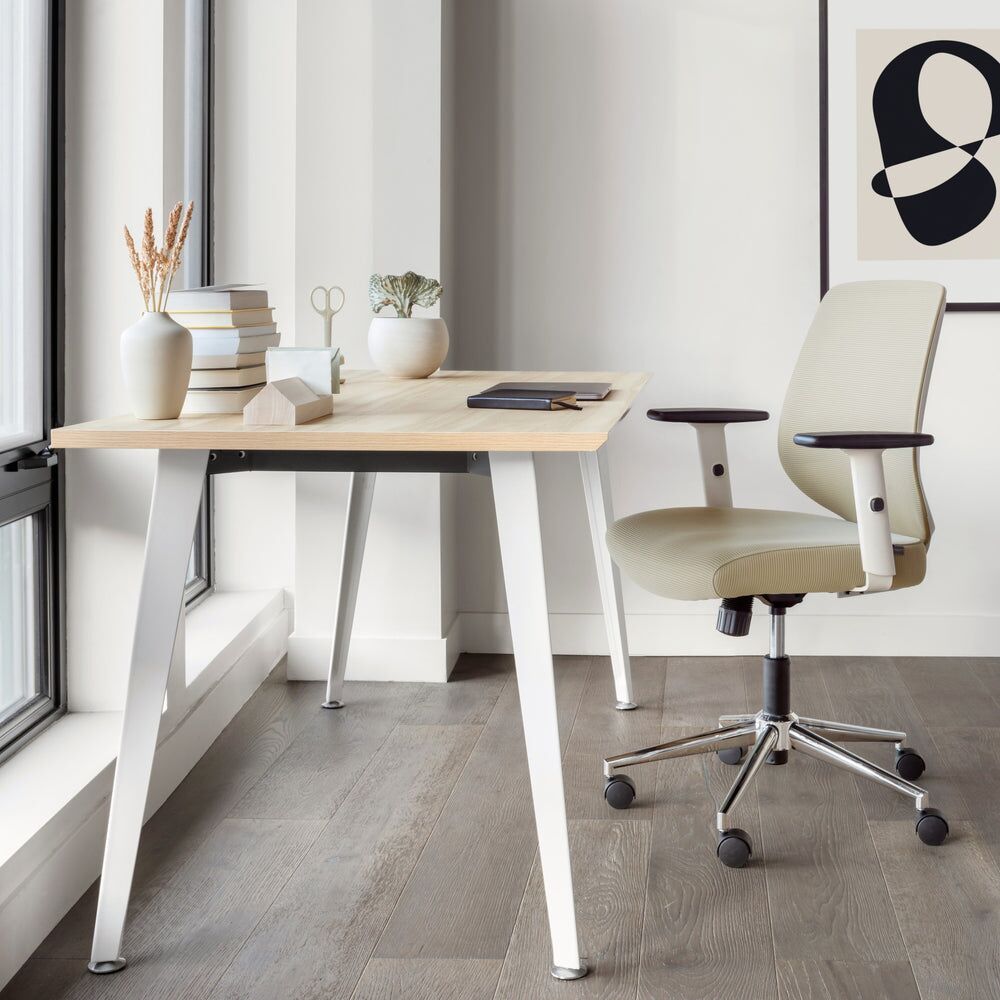 For a simple, stylish, and comfortable chair that won't break the bank, we love the Branch Daily Chair.
Like their flagship Ergonomic Chair, the Daily Chair comes with premium materials and fundamental ergonomic adjustments at a budget-friendly price due to their direct distribution model.
This sleek and practical model is designed with 4-adjustment points: height, tilt, tilt tension, and armrest height.
Although you might not be getting the soup to nuts range of features like depth adjustment, 4D armrests, or headrest support, you also won't be fumbling around trying to figure out how to set your chair in a comfortable position during your next Zoom call. The control mechanisms are easy and efficient.
The comfort comes from the breathable woven backrest combined with a soft nylon cushion designed with a pressure-reducing waterfall seat edge design. Nope, your legs won't fall asleep when sitting due to that hard seat edge cutting off circulation.
However, if you need a high-weight capacity chair or an executive style chair, this might not be the one for you. This chair is rated for 6+ hours of work, with a weight capacity of 225 lbs. While this is plenty for many of us, it might fall short if you need something a little more robust.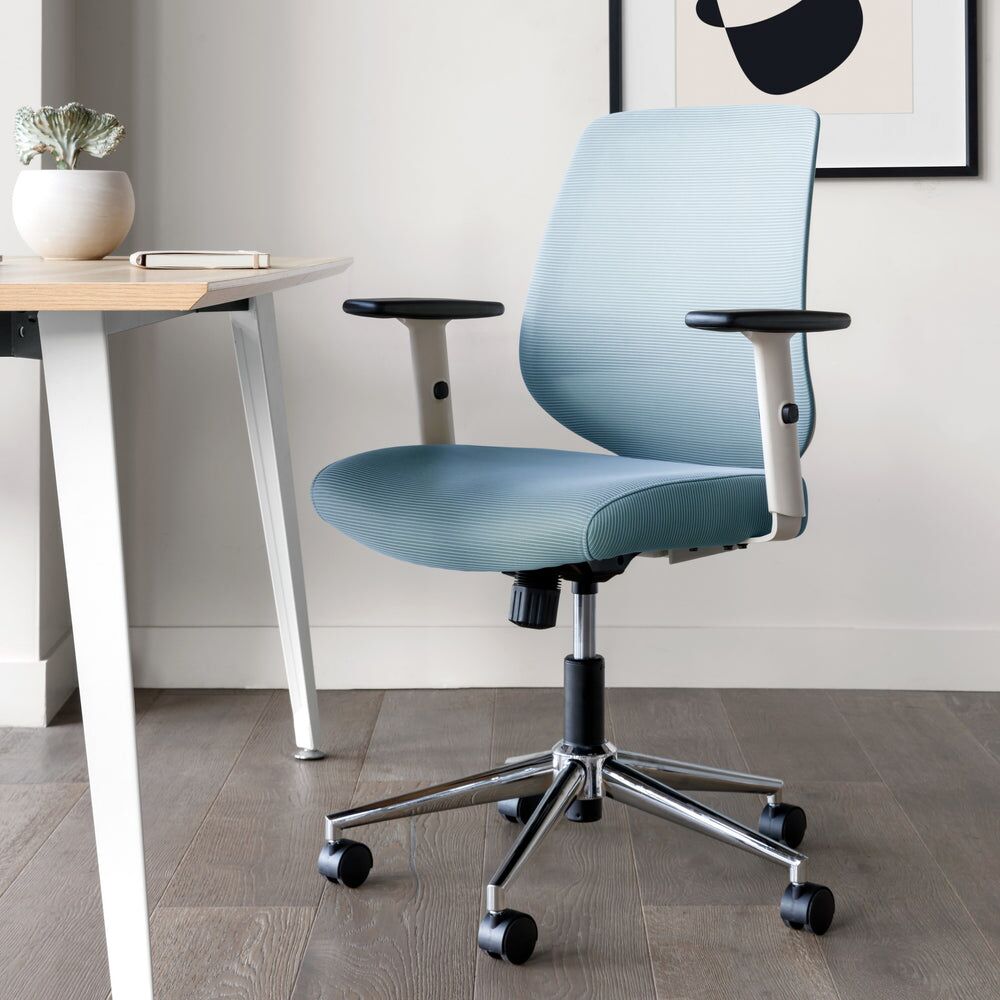 On the other hand, if you want to break the monotony of the same old black mesh office chair design, you'll appreciate that the Branch Daily Chair comes in 3 refreshing colorways: Sky Blue, Linden Green, and Slate (my personal favorite).
Key Specs:
Height: 35 – 38"
Width: 22"
Depth: 22"
Weight Capacity: 225 lbs
Pros
Simple, budget-friendly, and stylish
Key ergonomic features and adjustability
Unique color options with soft and breathable fabric
Hybrid casters work on both carpet and hardwoods
Durable construction and S-curve lumbar support
Cons
Might be too small for big and tall customers
Does not come in a traditional black model (if that's what you're looking for)
---
Best big and tall office chair for under $300
This is one of our favorite all-around office chairs in the big and tall category.
The Starspace High-Back Big & Tall office chair has a weight capacity of up to 400 lbs, so it definitely fits the bill of a true high weight capacity office chair.
But there are some other essential features that make this chair a favorite among buyers in the sub-300 dollar office chair bracket.
First, this chair has a lot of padding. And just where you need it.
The Starspace gives nice thick, high-density cushioning support throughout the entire chair, hitting key points in the lumbar and upper back regions.
It also has a padded headrest, padded armrest, and even the height adjustment handle is padded. These are nice touches for a roomy executive-style office chair.
But it also includes a basic ergonomic S-shaped design to support a more active and engaged working posture.
If you're looking at larger office chairs, you'll of course want to make sure the specs are on target. Here, the backrest is 26 inches wide, with a 16.5 to 20.3-inch height range.
The total height of this chair is 47 to 50.8 inches tall when fully extended.
These measurements are ideal for customers that are over 6 feet tall.
And for less than $300, you're getting a lot of comforts to go with it.
Pros
Comes with a heavy-duty metal swivel base (should be standard on any big and tall chair in our opinion)
90 to 120-degree tilt range
Nice waterfall front edge on the seat to reduce pressure beneath the thighs (very helpful if sitting for long periods)
Nice bonded leather material to give it a polished look
Cons
Assembly can take a little longer with this chair
The headrest, while sufficiently padded, is not adjustable
No products found.
---

Want a mid-century modern minimalist design that doesn't lack back support and comfort? Look no further, the LexMod Jive Ribbed Executive Chair is sleek, comfortable, and ergonomic.
Plus, it comes in many different colors – so if Terracotta isn't quite your jive, check out the other colors
this best office chair for under $300 comes in.
The LexMod Jive is vinyl, swivels 360 degrees, and is height and tilt adjustable.
As we mentioned earlier, finding the right style is one of the keys to finding the right chair in this price range.
If you have a modern office and want something that is minimal and stylish, with several color choices, this is a great option.
Want to know more about what makes the LexMod Jive truly unique? Check out these features:
Pros
High back and lumbar support to promote great posture
Adjustable height and tilt
Chrome-plated aluminum base and armrests
Cushioned seat, back, and armrests fitted with vinyl
Looks great and lasts for a long time; very durable office chair
Cons
Still not as comfortable or supportive as other ergonomic task chairs or executive style office chairs (it is a minimal concept after all)
No products found.
What to Expect from an Office Chair for Under $300
This is a very popular price bracket and for good reason. Here's why: You can still find a very nice office chair with high-end comforts, ergonomic design, and adjustability options without breaking the bank.
Additionally, at this price point, you have a lot of variety when it comes to different styles.
We talk at great length about all the options to look at when evaluating an office chair in our complete buyer's guide.
But here are the key things to look for in this sub-300 price range:
Materials
Depending on your preference for style and long-term comfort, you should expect to find high-quality materials, such as:
Breathable and durable mesh: A high-quality mesh should be non-abrasive. It should also not stretch too much, or at all, so the form of the chair stays tight to the contours of your body and supportive over longer periods.
Comfortable leatherette or bonded leather: Although this price point might not offer many genuine leather options, most modern task and executive style chairs are made from PU-based leather or bonded leather. This material is easy to clean and maintain. Although it typically will not age as well or naturally as genuine leather, it is generally durable, comfortable, and stylish.
Solid base and frame materials: The frame and base of your chair are not something you should need to worry about. First, always check the recommended weight capacity. Then make sure that the materials are strong and resistant. Here, we're looking for things like steel reinforced frames, solid cast nylon bases, and heavy-duty casters.
Speaking of casters, you always want to look for durable and quiet casters that suitable for your specific flooring (i.e. polyurethane casters for hard floor surfaces; hard plastic or nylon for carpeted floors)
Solid Five Star Base with 360 Swivel
A good office chair in the sub-300 dollar range should still have a very solid five-star base with quality casters for mobility.
You should have a full 360 degrees of swivel, as with any true task chair, and a base that will hold up over the years.
Adjustments
Here you're looking for the adjustments that matter to you. So, even though might not get the entire range of adjustability options available with a state-of-the-art ergonomic design with a chair that's below $300, you should still be able to choose from options like:
Height adjustment, controlled with a safe and reliable pneumatic cylinder, with a range of about 15 – 21 inches from the floor to the center of the seat pan to accommodate different heights, leg lengths, and desk setups.
A tilt range of at least 90 to 110 degrees. Many chairs have a fixed tilt adjustment where you can lock the backrest at your desired angle. Then a tension adjustment to control the resistance of the recline.
Lumbar support. Not all chairs in this range will have a separate lumbar adjustment setting, but if this is important, try to find an office chair with thickened lumbar support cushion. You can also add a special lumbar pillow to your chair. Some chairs, like the Sihoo Ergonomics, featured below, allow for control over the height and depth of the lumbar pressure.
Armrests that are height adjustable. That is the minimum requirement, as you you need to have your arms at the right position when working for the correct ergonomic posture. Adjusting the height so your arms are parallel with the floor and your wrists can stay level when typing is important. But some chairs that are under $300 will also have rotating, folding, and/or extendable armrests for further customization.
Seat tilt: This is an added bonus on some chairs which allows you to change the angle of the seat to reduce pressure on the back of your thighs and create a more active work posture
Ergonomics
Ergonomic design is a fundamental aspect that applies to any good office chair you can find for less than $300.
Basically, we're talking about a chair that promotes a healthy sitting posture over long periods and allows for significant adjustability to support the many small and large movements we make throughout the day.
This would include the options mentioned above, plus additional features like an integrated headrest if you need neck support, a waterfall seat edge to reduce leg pressure and improve blood flow, a contoured S-shaped seat back to support the shape of your spine, and keep constant contact on the back-rest, and active resistance to encourage a more upright sitting posture.
Other things to look at:
Style
As with any piece of furniture, make sure the style is consistent with the look of your office or home workspace. There are so many chairs in this category – you should be able to find one that fits the bill.
For example, there are modern and sleek mesh task chairs, classic leatherette executive chairs, and chairs with wooden frames or accent materials for a more traditional look.
Correct size specifications and weight capacity
Always make sure the chair is suitable for your height and weight. As a basic guideline, the seat should be at least 18" wide and the backrest between 12 – 20" wide.
But you may need different dimensions.
All seats should include these basic specifications, along with the maximum weight capacity.
Easy assembly with clear instructions
Your chair shouldn't take hours to assemble. It should come with a very clear set of instructions to make assembly quick and painless so you can get to work.
Always check the reviews to get a real sense of how hard assembly is for any particular chair. Also, if the weight of the chair is a concern, try to find a smaller, mesh office chair for easier transport and assembly.
———————————-
Check back as we continually update this guide to stay current with the best chair models in the 200 to 300 dollar price range.
As you'll notice, you can find very high-quality chairs in this category, although often without high-end brand recognition.
If you're OK with that, as most of us are when just searching for a comfortable chair with correct dimensions that will fit and look good in our workspace, there are some great finds out there.
Hopefully, the 7 chairs on this list will give you a good starting point.
Other Products We Considered
The Office Chair Picks editorial team researches hundreds of products based on consumer reviews, brand quality, and value. We then choose a shorter list for in-depth research and testing before finalizing our top picks. These are the products we considered that ultimately didn't make our top 5.
Our Top Products
Best of the Best
Gabrylly
Ergonomic Mesh Office Chair
bottom line
Provides the range of control and long-term comfort you would expect as you creep up into the next price bracket.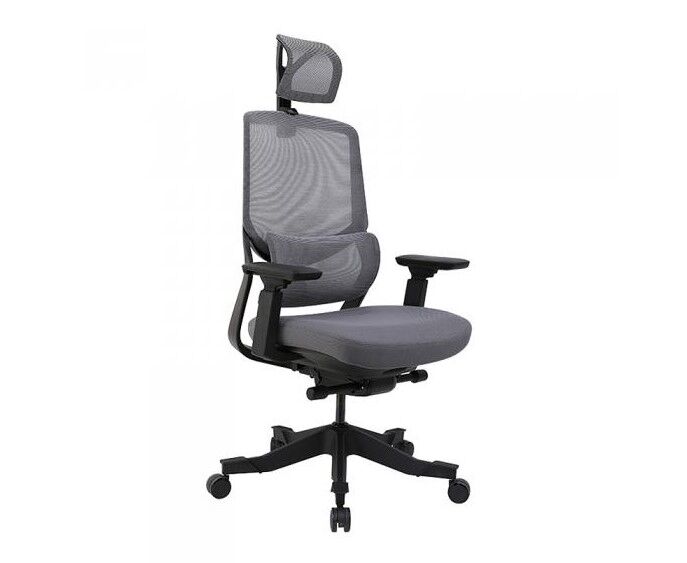 Soutien
Ergonomic Office Chair
bottom line
A newcomer to our list, we were really impressed by the array of ergonomic benefits and high-end design elements that come with the Soutien chair.
SIHOO
Ergonomic Office Chair
bottom line
Sihoo is a Chinese-based company that makes ergonomically designed office chairs. Their M-series office chairs offer a full range of adjustable settings and modern styling at a reasonable price point.
CLATINA
Ergonomic High Swivel Executive Chair
bottom line
At first, it might not look like this chair has as many adjustable features or bells and whistles as other sub-300 dollar chairs on this list.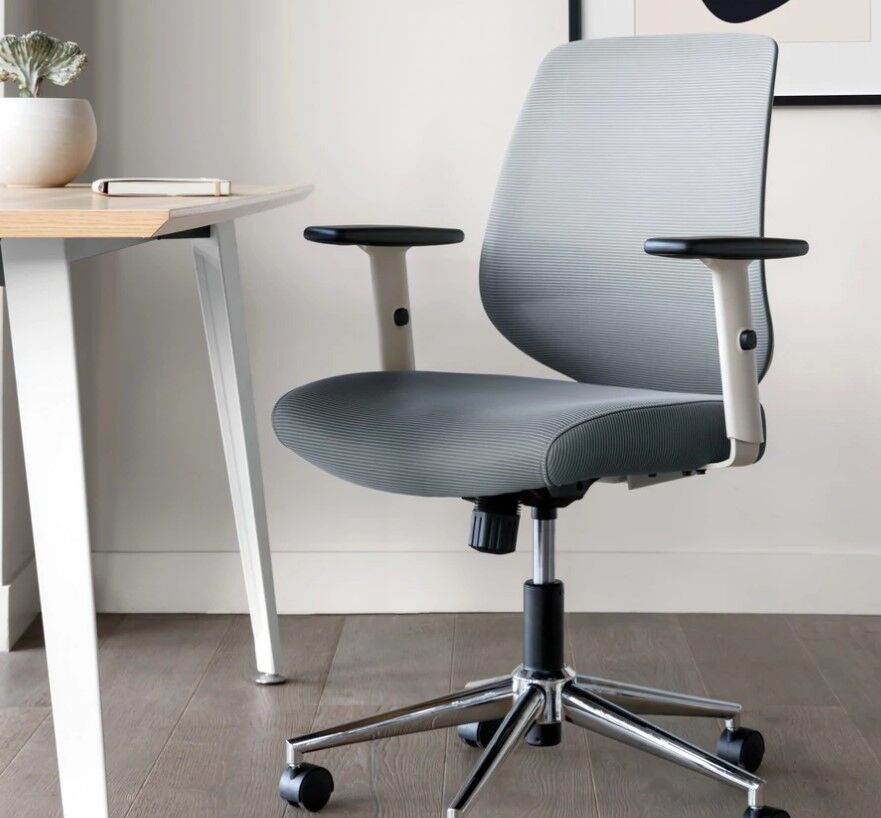 Branch
Daily Chair
bottom line
Make your office feel like home with the Daily Chair: the stylish task chair for every work environment and budget. Enjoy modern looks and support for a great day of work.