You've decided to invest in a new office chair. Whether your old one is giving you nightmares or you've just settled into a new office space, keep in mind that the process of finding "the one" isn't always easy. There are plenty of different models on the market with a unique set of features and benefits. So, how do you know you're getting the right chair for your needs? Today we're going to compare two top options and help you with the paradox of choice in the market: X Chair vs Herman Miller.
Best of all, all of these chairs are ergonomic. These chairs relieve strain and muscle tension, reduce back pain and improve productivity, which is what you'll need if you're sitting at a desk for 8+ hours a day.
These chairs are a bit on the pricey side, so the amount of money you'll spend is likely one of your most significant considerations. Before you take the plunge and splurge, please consider the details in our rundown. It is hard to argue against one of the top office chair brands – Herman Miller. They are pretty much the cream of the crop. But you may be wondering if they're worth the money. We compare them to the also noteworthy X-Chairs to help you decide if it's worth going with the premium Herman Miller ones, or the more budget-friendly X-Chair.
Herman Miller Chairs Overview
The popular Herman Miller office chairs have had their fair share of devoted users over the years. Renowned for their comfort and style, they have been associated with improving posture and giving you enduring comfort over extended periods of use.
If it's your first time searching for Herman Miller chairs, rest assured there are plenty of models to choose from. From the perennial-favorite Aeron to the modern styling and keen price point of the Herman Miller Mirra to the flexibility and pressure distribution of the Embody, it's no doubt everyone will pick a favorite best suited for their needs and personal tastes.
To get a better idea, we've listed and compared some of the all-time favorite Herman Miller model chairs below.
Herman Miller Aeron Chair Review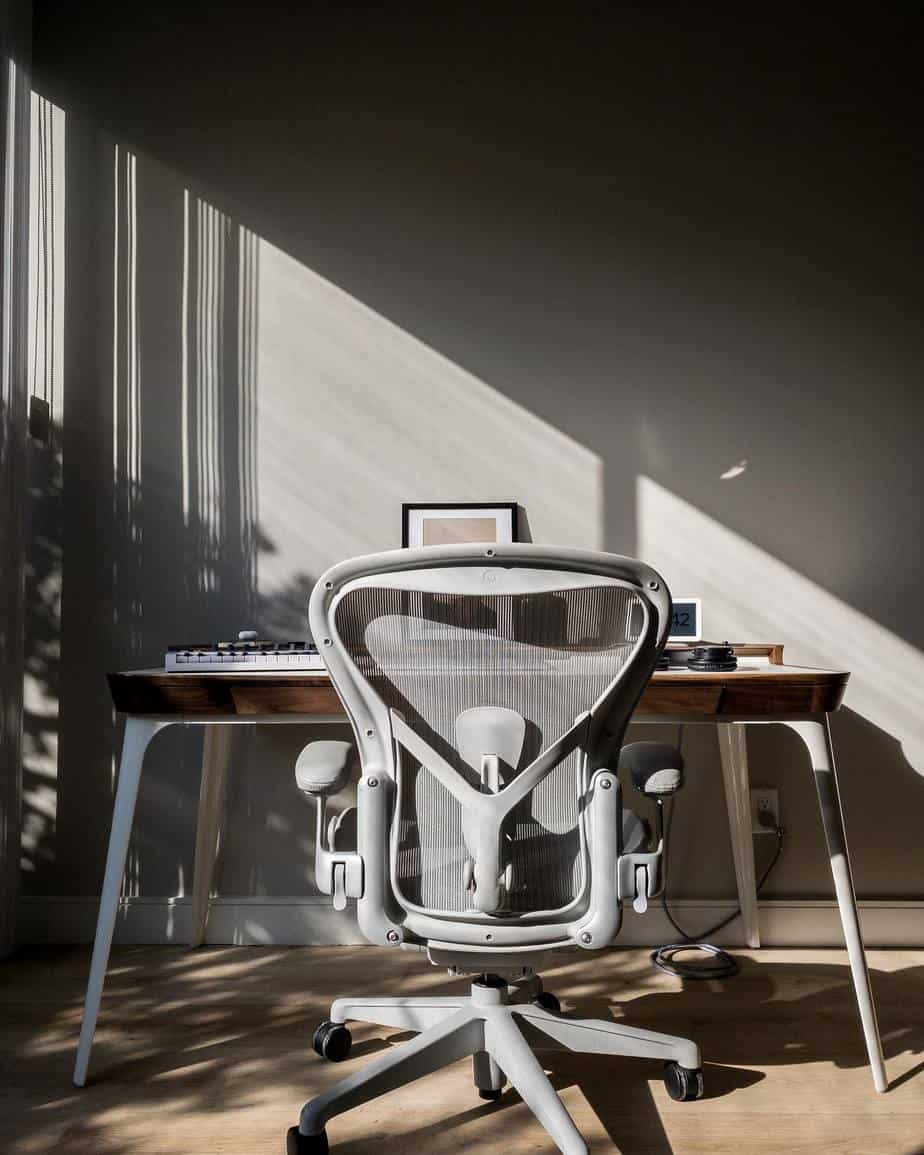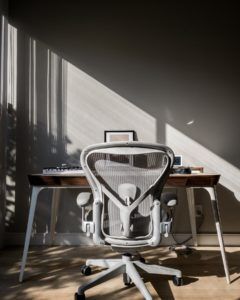 Herman Miller Aeron prioritizes ergonomics over aesthetics when it comes to design, but that doesn't exclude an overall sleek and functional look. A breathable woven suspension frame, adjustable armrests, and a well-engineered tilt mechanism lend the chair a contemporary feel. This chair also comes in three colors, including white, graphite and carbon, all of which will fit in any modern workspace. They also come in three distinct sizes, ranging from A-C.
Comfort is one of the main reasons why people love the Aeron chair. The mesh on this model is made from an elastomeric weave that stretches all the way across the seat and is comfortable to the touch, while also being flexible and durable. It provides both suspension and breathability. The seat also boasts a very prominent waterfall edge which helps with blood circulation to your legs.
The highlight of the chair, though, is its unique PostureFit SL feature. Two adjustable pads positioned at the rear of the backrest flex separately from one another and adjust to perfectly fit the curve of your spine. This feature alone may seal the deal if you're deciding on the Herman Miller Aeron.
On the other hand, the tilt limiter feature allows you to set the backrest at three different positions: upright, mid-recline and full-recline. These seat angle adjustments mean you can move the chair from a neutral position to an engaged position. Also, the premium benefit of fully-padded and adjustable armrests gives you complete freedom to customize your position to whatever is most comfortable for you. Cool stuff, huh?
Yet, if you prefer a padded, upholstered seat with a depth adjustment feature, you may want to look elsewhere.
Buy Online
Herman Miller Embody Chair Review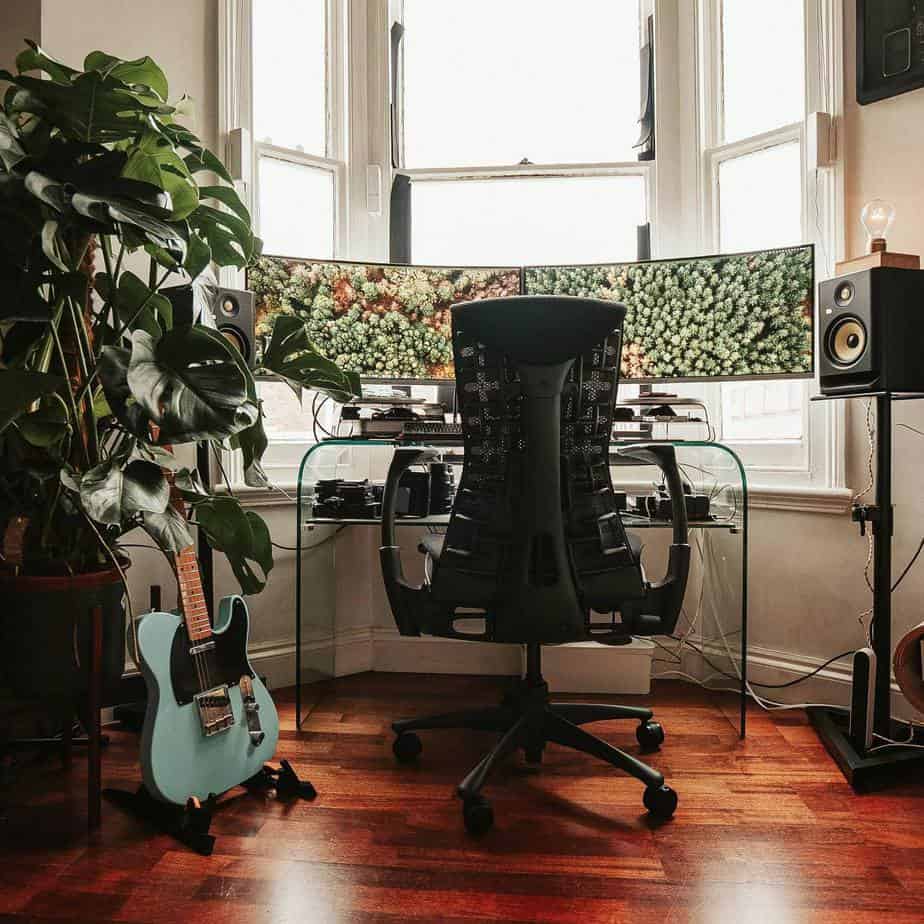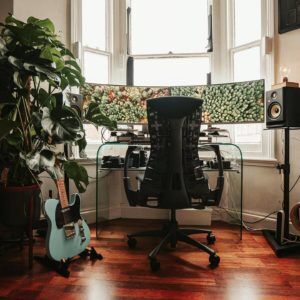 If you're ready to invest in a long-lasting, quality desk chair, another great option is the Herman Miller Embody. Unlike the Aeron, the Embody is available in one size. The Embody chair has a high-end mechanism and a unique pixelated support system that distributes support to different areas of the seat. The seat is large and has a depth adjustment feature, too.
The BackFit™ feature allows you to fine-tune the angle of the backrest, ultimately ensuring the most comfortable position. You also have a range of lockable tilt positions, as well as tension adjustment and independent back angle adjustment.
Yet, like the Aeron model, the Embody has some key ergonomic adjustments missing. Back height, arm depth, arm pivot, and lumbar adjustment may be a make-it-or-break-it situation for someone looking for a specific feel.
Buy Online
X-Chairs Overview
If you're in the market for a traditional-looking office chair, X-Chair blends style and durability together with some of the most advanced technological innovations. They are designed to be ergonomic, with multiple adjustments available. You can choose between the basic model, X2, X3 and X4, each upgrading in terms of comfort and customization.
X-Chair Basic Review
Specially designed for comfort, this X-Chair features a variety of ergonomic adjustments and features that provide your body with the support it needs to help you stay on task:
Tilt tension: This allows you to change the level of resistance you feel when you recline.




SciFloat infinite recline: Helps to facilitate movement throughout the day.




Adjustable seat height: Another great feature you can customize. Simply adjust the seat height until your feet are resting flat on the ground and your knees are at a 90-degree angle.




Adjustable backrest: The chair's adjustable backrest allows you to raise the dynamic variable lumbar support to fit the curve of your back and spine.




Four-dimensional arms: Easily adjust the armrest height, depth, width and angle as you move throughout the day, so your new office chair moves with you.




Independently adjustable headrest: With the X-Chair, you can adjust the chair's headrest height to suit your specific needs. No matter how tall or short you are, this feature allows you to adjust every single element of your body so that the chair fits you like a glove. The headrest also features angle adjustment, so you can change it to fit you perfectly.




A wide range of fabric options: All of the fabrics used on the X-Chair are made to improve circulation, reinforce support, and provide breathability for maximum airflow. The Flex Mesh Technology features a durable mesh fabric that's completely breathable. The brand's K-Sport advanced performance material is soft to the touch thanks to its tight weave construction. Advanced Tensile Recovery fabric ensures even weight distribution while giving you even more total body support.
Buy on Amazon
X-Chair X4 Leather Executive Chair
Specifically designed for ergonomically-correct comfort, this chair has a recline of 138-degrees (great if you suffer from back pain). This model offers a sleek, intuitive, and elegantly dynamic design that brings a touch of refinement to any office or workspace. Much like all the models from the range, it has a DVL support that adjusts itself to your lower back every time you move. It's made with plush, quality leather that's comfortable to sit in and has a high resiliency molded foam seat.
Buy on Amazon
Bottom Line
The Herman Miller chairs are undoubtedly top-of-the-line office chairs that will give you premium support and comfort while working for years to come. On the other hand, with a blend of high-quality materials and great ergonomic features, it's easy to see why an X-chair is a wise investment and smart choice for your (home) office, too.
While you can't really go wrong with either brand, it all comes down to your personal preferences, particularly your budget and what features you're willing to compromise on.