If you've been looking for a stylish office chair, there's a good chance you've heard about the ones Herman Miller has on offer. Their office chairs combine beautiful aesthetics and technical expertise to create stunning designs. Two of the most talked about premium office chairs are the Merman Miller Sayl vs Aeron. Both are fantastic, but look very different. We've previously reviewed the two chairs separately, the cult-favorite Aeron and the remarkable Sayl, and now we're going to compare the differences and similarities to see how they measure up.
We're going to look at features such as design, durability, comfort and style to help you figure out which chair could be right for you.
The Chairs
Before we get started with a comparison, we'll familiarize ourselves with the two different chairs.
According to Herman Miller's own website, the Aeron Chair was pioneering in the office furniture industry; "Ergonomic to the core, Aeron was designed for a wide range of body types." They have kept the design updated since its inception nearly 30 years ago, including new material innovation that uses ocean-bound plastic.
Herman Miller's streamlined version of an office chair, the Sayl boasts "Fewer parts, less materials and still everything a good chair should be." The unique look of the chair draws the eyes of many design-savvy individuals, and it's technical aspects do not disappoint.
Using the features of Design, Durability, Comfort and Style, we'll take a look at how both the Aeron and the Sayl measure up.
Design: Sayl vs Aeron Herman Miller Chairs
Aeron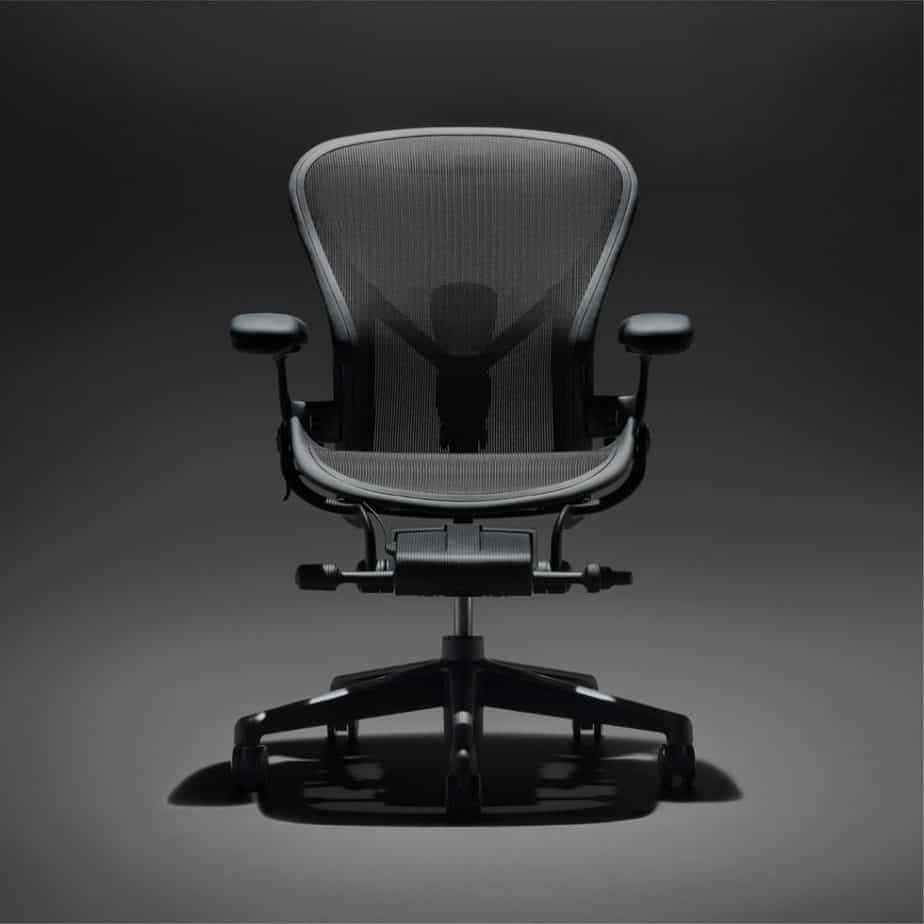 The Aeron was designed primarily to be ergonomically sound. It debuted in 1994, and was intended to be the best in supportive office chairs. According to their site, the Aeron has a smart weight distribution, adjustable and total spinal support, a balanced recline and a natural movement. Basically, the Aeron was made to meet all the physical demands of someone using an office chair all day every day. We cannot find a flaw in the way they chose to design it, including the fact they have three different sizes available to accommodate a wider range of body types than a typical office chair.
Sayl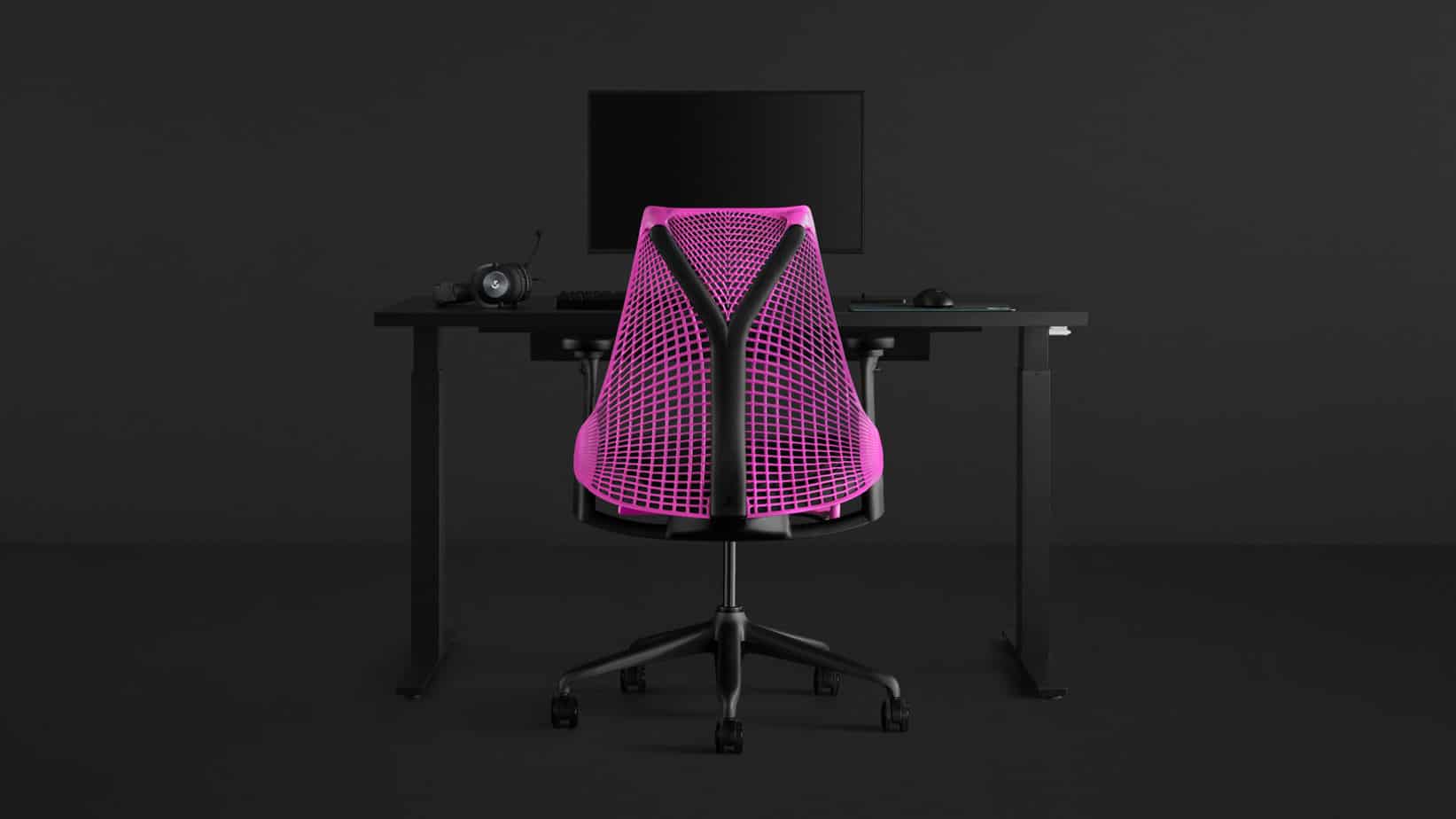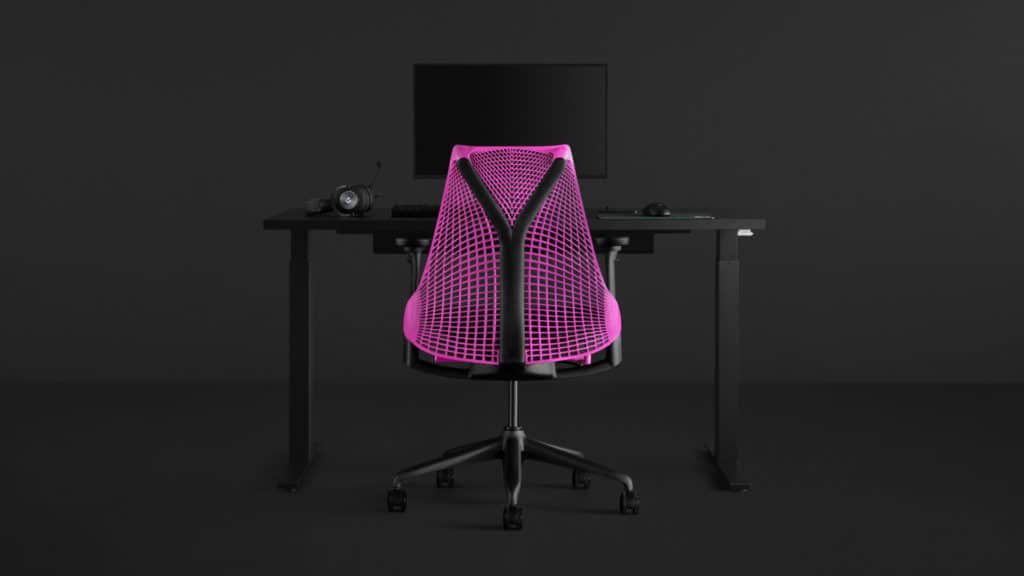 Building on everything the Aeron does with its attention to ergonomics, Sayl adds modern design and elegance on top. The designer, Yves Béhar, took inspiration from the Golden Gate Bridge to use suspension as a way to provide support. Herman Miller also are proud to have designed the Sayl to be more affordable than some of their other office chairs, so you do lose some of the features and adjustability you get with Aeron.
Verdict
Aeron is almost unbeatable when it comes to design. Every minute detail was thoughtfully created to be the best fit possible. Sayl was designed with no less attention and integrity, but its focus was slightly different than Aeron's pure ergonomics.
Durability:
Sayl vs Aeron Herman Miller Chairs
Aeron and Sayl
If the quality of the materials, and the popularity of Herman Miller didn't already clue you in to their durability, the fact they offer a 12-year warranty might. This warranty covers parts and labor, with continuous 24-hour use of the chairs also covered. There's no comparison to be had between the two types of chair, because Herman Miller uses high-quality materials for both. A great sustainable selling point for both is that they use recycled and recyclable materials. Aeron now uses ocean-bound plastic, but it doesn't specifically state what percentage of each chair is made using it. Sayl boasts that it is almost entirely recyclable once it reaches the end of its lifespan.
Verdict
This one is definitely a draw. Both use materials and construction of the highest quality, and both have sustainability built into the core values of the design.
Comfort:
Sayl vs Aeron Herman Miller Chairs
Aeron
With the sheer number of ways to customize and adjust this chair, you can get the most comfortable day's work in the Aeron. If you look at the specs, Aeron has:
Three sizes to pick from

Three posture support options

Elastomeric suspension

An innovative tilt mechanism with three options

Seven different arm configurations
Added together, this makes Aeron and the comfort it can provide second to none. Their specs page even has a video of how to tune and adjust your Aeron for perfect support.
Sayl
While Sayl doesn't have as many ways to customize the comfort as Aeron, it was still designed to offer Herman Miller-level comfort (aka. The best). The suspension back allows your spine to maintain its natural shape, encouraging "a healthful posture with less fatigue" according to their product details. A lumbar pad can also be added to increase posture and back support. You can still adjust the seat height, seat depth (depending on model), tilt (including tension and limit) and arms.
Verdict
If you measure comfort by how much you can tailor a chair to fit you, then Aeron wins. However, a lot of the adjustability depends on what options you select when you purchase, for both Aeron and Sayl.
Style:
Sayl vs Aeron Herman Miller Chairs
Aeron
Whichever way you look at it, Aeron is a classic office chair. It comes in six colors, most of them some variation of black, gray and silver. It is definitely one of the more attractive office chairs that will easily fit into any office environment. Its timeless design is there to not be a distraction; no frills, no fuss. Aeron is there to be supportive of you getting your job done.
Sayl
If Aeron is the epitome of function, Sayl is the pinnacle of style. The suspension bridge-inspired back is modern and refreshing compared to Aeron. When it comes to color options, Sayl has more than enough to inspire any office space. The frame base and suspension comes in combinations of white, gray and black, with upholstery in 19 different colors and three different textures including recycled polyester.
Verdict
Objectively, Sayl is a more stylish chair. However, this doesn't mean that it is better than Aeron because of it. When considering if one chair's style is better than the other, you need to also look at the environment it will live in. As we said earlier, a supportive chair is there to help you do your job comfortably and without distraction. If a chair looks out of place because its style doesn't fit, it can do more harm than good.
Bottom Line
Both Aeron and Sayl are top-of-the-line office chairs. Ultimately, you cannot go wrong with either chair, but you may need to ask yourself a few questions when deciding:
How

ergonomic

do I need a chair to be?

What level of adjustability do I need?

How sustainable should my new office chair be?

What style is the office decor?

What is my budget for office furniture?
Answering these questions may give you a firm decision on which one is right for you. However, the most critical thing about an office chair is how it makes you feel at the literal end of the day. Do you hate looking at it? Was it uncomfortable? Sometimes choosing between two great options is as simple as going with your gut.